Why Choose Us ?
Manage all your training and qualification needs for as little as £1.00 per person per month !
The Package
PIMSS is available as a leased product with a 12 month minimum lease. It is an internet based application that can be accessed 24/7 from anywhere that has an internet connection.
PIMSS offers many security features that allow users to have different levels of access within the software. One major benefit of PIMSS is that it offers unlimited users
PIMSSS is backed by Joyce Software Services' training team and support. The support is inclusive within the lease agreement and consists of telephone, email and internet support. The support also includes any necessary updates.
All of this is covered by a simple monthly direct debit payment plan.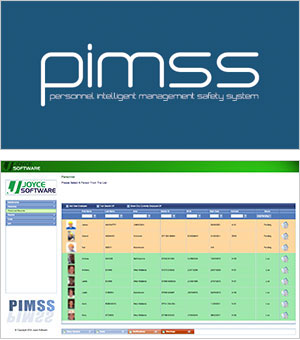 Contact us to arrange a Demonstration
Endorcements

Aviva
Joyce Software have been endorsed by Aviva Insurance.
National Federation of Builders

Joyce Software are partnered with the National Federation of Builders.
The National Federation of Builders work closely with Joyce Software in order to promote the benefits of our software to the building and construction industry.
Experience
Joyce Software evolved from a construction company and we have used 30 years of experience in the industry to create this innovative software and understand the IT requirements of the sector
Over the last ten years we have designed and implemented software projects with the goal of improving efficiency and productivity.
Our PIMSS software (Personnel Intelligent Management Safety System) is an internet based software system designed to manage Personnel development, Qualifications, Achievements, Training needs and Competency of an organisations employees in the workplace.
We have successfully built a strong client base from all areas of the United Kingdom and Ireland.
See what our Clients say about PIMSS
Wide range of Industry
Our software has been implemented by a number of different companies across multiple sectors:
Health Care
Construction
Transport
Retail
And Many more...
Discover the benefits of PIMSS
Discover PIMSS features