Client Stories
DSM Demolition Limited
Demolition
"DSM Demolition Limited contacted Joyce Software Services Ltd to assist with the ever growing training needs of our business."
"They provided the strategic sourcing and subject matter with the expertise necessary to tackle a variety of complex categories we presented them with. They worked hard to understand the needs of the company customising their approach to fit the unique needs and culture of DSM rather than trying to force a rigid process onto us. The help with setting up and inputting all the information for us at the outset was of a great help."
"Their knowledge, patience and understanding of our requirements enabled us to have a bespoke system. Allowing the training division of DSM to have a more structured and reliable system which houses the achievements and qualifications of our workforce. This ensures that individuals training needs can be monitored. It has also assisted with a reduction in any potential oversights through its functionality which offers exceptional reporting features and an early warning system. The accessibility of the system is key to remote operations and as such the web based functionality is fantastic."
Carol Page (Training Manager)

L.Lynch Plant Hire and Haulage Ltd
Plant Hire and Haulage
"In today's business world you need to be sure the workforce has the credentials to carry out their day to day duties in a safe and competent manner."
"The PIMSS program has helped Lynch Plant prove to its many customers our compliant personnel and we are always complimented on how we attain this and impressed how it is achieved.."
Mark Kennedy (Operations Director)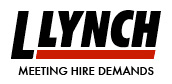 BTU (Installation & Maintenance) Ltd
Installation & Maintenance
"PIMSS has been a real benefit to our company. I like using PIMSS as it has made it easier to view our engineers qualifications, contact information and certificates as it's all there in front of me - like an online personnel record."
"This program has become second nature to me now that I couldn't think of using anything else. I love how it also helps us to keep track of who is coming up to expire and due for training. A real handy piece of software - I would recommend this program to any company."
Hannah Lingley (Senior Office Administrator)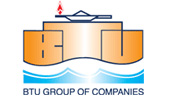 Woodford Heating & Energy
Heating & Energy
"PIMSS has been a great help in keeping under control certificate expiry dates warning us well before they expire."
Donna Bowden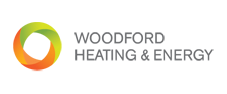 Fletchers Facilities Ltd
Commercial Heating, Electrical, Ventilation, Installation, Maintenance & Repair
"We have found the PIMSS website to be a useful tool for our company, especially when customers ask us for engineers qualifications – PIMSS can generate several different reports for this in a professional format showing the company name. You can then send this to your customer instead of a typed list."
Nicola Dais

A & A Scaffolding Plus Eight (2003) Ltd
Scaffolding Company
"We have been using PIMSS for about 18 months & find it suits all our purposes. Our Clients have found it most useful when checking our Health & Safety records. It is indeed a valuable time saver."
John Adams
Morgan Sindall - Grontmij Joint Venture
Construction Company
"I approached Joyce Software after discovering their Plant Manager software and asked them to produce a bespoke plant management system which would be used to manage our plant and machinery usage across the country for a specified contract. Joyce Software were able to produce a system that exceeded all expectations."
Andrew Dunn (Managing QS)
Find out how Joyce Software helped Morgan Sindall Grontmij Joint Venture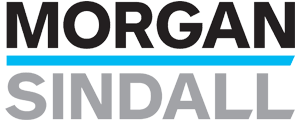 Discover PIMSS features